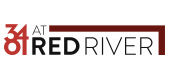 Your Review
Submit a Review

Resident Reviews
|Recommended: YesSo glad I chose to live here — I've been here for 4 months and feel like I made the perfect choice of where to live. Everything has been so easy, from signing my lease to moving in. The staff is very attentive. All my maintenance requests have been answered promptly. The air conditioning was acting up, and I called the office. I complained that it was so hot in my apartment. The person who answered the phone was more than understanding, and even offered to bring me the fan they had in the office. How freaking sweet is that The place is managed very well, with employees who care. I'm so happy I found such a comfortable place to live.
|Recommended: NoIt's been hard to adjust to the new home but it's worth it — I love the staff at the office , the maintenance people are super nice and helpful
|Recommended: Yes
I love 3401 at Red River — 3401 is a quiet, proximal, and wonderful place to live. The people here are genuine and extremely helpful to any of your needs. At 3401, there is a pool and lovely courtyard to relax and be with nature in the city. As a UT Austin student, it is easy to get to campus via walk, bike ride, or bus Nearby, there is a beautiful golf course to take walks. It is also proximal to a bus stop to get anywhere you would like to go in Austin The maintenance employees are very kind people and help with any maintenance needs in your apartment. I have lived here for almost a year and I have been grateful to have lovely neighbors and a professional staff to make my time here absolutely wonderful.
Hello Kristine, I am glad to hear that you are enjoying our community as much as we do! We will continue to make 3401 great for you and others. Thank you, Lucas Cantu
|Recommended: YesGreat apartment community — The office staff and maintenance staff are wonderful. The location is great and my apartment unit had no issues.
|Recommended: Yes
Parker's Review — 3401 at Red River has been an overall great place to live so far The staff is extremely nice and helpful
Hello Parker, Thank you for taking the time to let us know how we are doing. I am glad you have had a positive experience so far! We will be sure to continue to exceed your expectations at 3401! Thank you, Lucas Cantu Area Leasing Manager 512.478.9775
|Recommended: YesGood people — Good place to be at
|Recommended: Yes
If you can afford the rent, excellent place. — I had to go a bit above my original budget to afford this place, but I've been very happy with it ever since. Management and maintenance staff are helpful, friendly, and responsive to residents' needs. The location is great, especially for UT Austin students, and the 10 bus stops right in front of the apartment block. Hancock shopping center including an HEB is within easy reach too. No real issues with noise. Some of the fixtures could have been installed better, but no serious complaints from me. Overall I'm very happy I found this place and would definitely recommend it to a friend.
Jonathan, thank you for your thoughtful review. We are very happy you found this place too!
|Recommended: Yes
Great for students — Quiet, study oriented under grad student housing. Still hosts student focused activity on property. Very convenient to campus.
Thank you for your thoughtful review!
|Recommended: Yes
An awesome place to live near downtown — I absolutely love living here - the proximity to downtown and campus are awesome, and the price is the best you can get in the neighborhood without sacrificing in terms of management or other things. I've been living here for 6 months and have had no issues. Maintenance has taken good care of me when I had a light bulb go out and when my toilet wasn't flushing right.
Thank you for your thoughtful review!
|Recommended: Yes
It's a solid apartment experience — It's a good apartment, checks off all the boxes that I was looking for
Thank you for your review, Austin!
|Recommended: Yes
Would definitely recommend. — This complex is a particularly good option for student. It is just up the road from UT, an HEB, a gym, great food drink venues, etc. A convenient bus route picks up and drops off immediately in front of the complex. It drops you off in the heart of campus or downtown. The common areas are always well maintained. I personally really enjoy spending time by the pool grill area. Management and maintenance are all very friendly, reasonable, dependable, and prompt. You will have a hard time getting more value at a similar price in Central Austin, especially this close to UT. I would definitely recommend a visit to the leasing office if you are looking for a new home in this area.
Thank you for your very thoughtful review, Thomas! We love having you!